If you're in Pennsylvania and your furnace breaks down, we've got your back! At Team Work HVAC, we know how crucial it is to keep your furnace running. Especially, during chilly winters. Our skilled technicians are here round the clock to fix any furnace issues you face. We're fast, reliable, and committed to getting your furnace working safely and efficiently. Plus, we pride ourselves on great customer service and affordable rates. Your satisfaction is our priority. So, you can trust us to handle your furnace problems with care and expertise.
Emergencies Seem To Happen During the Worst Weather Events
Emergencies can happen at the worst times. Especially when your furnace decides to stop working during extreme weather. We get it – it's frustrating and leaves you feeling helpless in the cold. But that's where Emergency Furnace Repairs in Pennsylvania steps in. We know how urgent it is to fix your furnace, especially in harsh weather conditions.
Our team of certified technicians is ready to handle any furnace emergency. No matter the weather, we understand that time is crucial, so we respond quickly. When you reach out to us, we'll send a technician to your place ASAP, ensuring you won't be left shivering for long.
Diagnose And Repair Any Furnace Problem
Our technicians have the right skills to diagnose and repair any furnace. Whether it's a thermostat issue, a faulty blower motor, or a problem with the gas valve, we can fix it.
Safety is our top priority. We follow strict safety rules to make sure every repair is done carefully. You can trust our technicians to handle your furnace with caution. It reduces the risk of accidents or more damage.
We know a broken furnace can be really uncomfortable. That's why we work fast to minimize the discomfort and disruption it causes. Our aim is to bring back warmth and peace to your home quickly, so you can enjoy a cozy space again.
Prompt Response, Quick Relief
We understand how stressful it is when your furnace breaks down in freezing weather. Waiting for repairs can be frustrating, but with us, you don't have to wait long. Once you call us, we act fast. Your comfort is our priority, so we send a technician to your place quickly. Our technicians are skilled and come prepared with all the tools needed to fix your furnace. They know what to do and can start working right away.
We work swiftly without compromising quality. Our goal is to fix your furnace efficiently and correctly. Whether it's day or night, even during a winter storm, we respond promptly. You can trust us to get your furnace running again, bringing warmth back to your home. Don't endure the cold reach out to Team Work HVAC in Pennsylvania for fast and reliable service. We're here to help you stay warm and comfortable.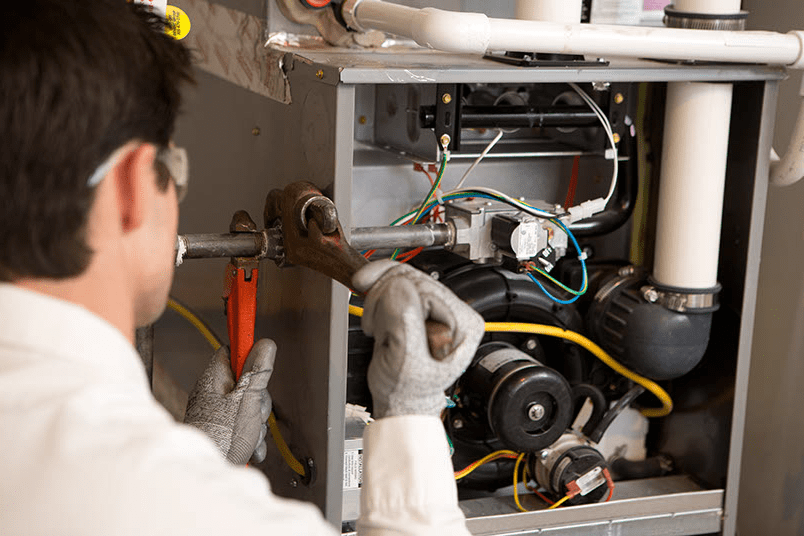 Expertise And Specialized Training
At Emergency Furnace Repairs in Pennsylvania, our team is well-trained and experienced. Our technicians receive regular training to stay up-to-date with the latest furnace technologies. We believe this ongoing education is vital to offer the best service to our customers.
When it comes to emergency furnace repairs, having knowledgeable technicians is key. Our team understands various furnace types, including gas, electric, and oil models. It doesn't matter what kind of furnace you have; we can diagnose and fix any problem.
Handling High-Pressure Situations
Our technicians are experts in handling high-pressure situations. They quickly identify furnace issues and create effective repair plans. Whether it's a small fix or a major replacement, they can handle it with precision.
We know every furnace is unique. That's why our technicians customize their solutions. They assess your furnace considering its age, condition, and efficiency. This careful approach ensures we fix the root problem. Providing long-lasting solutions, not just temporary fixes.
When you choose Teamwork HVAC, your furnace is in capable hands. Our technicians have the expertise and skills to handle any repair job. They are committed to delivering top-notch service. They meet your expectations, ensuring your furnace works at its best.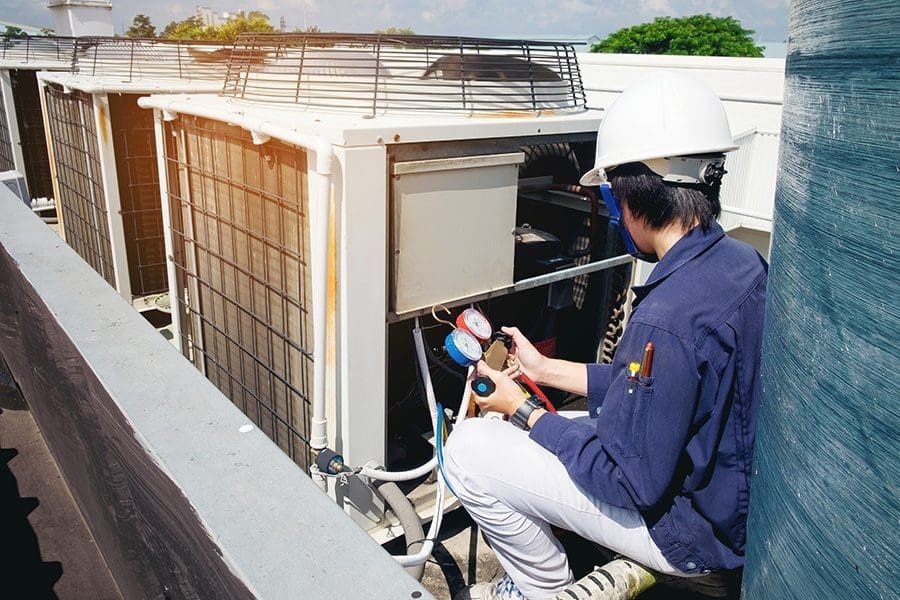 Safety First Approach
At Emergency Furnace Repairs in Pennsylvania, your safety comes first. We know dealing with a broken furnace is stressful. Our team is dedicated to ensuring every repair is done safely and responsibly.
Our certified technicians are extensively trained in safety protocols. They handle furnace repairs with care, understanding potential hazards. When you choose us, you can trust professionals who prioritize safety.
Precautions
From the moment they arrive, our technicians take precautions. They wear safety gear like gloves and masks, reducing the risk of contamination or injury. They follow best practices to prevent accidents and maintain a safe work environment. After repairs, our technicians conduct thorough safety checks. They inspect all furnace components to ensure proper function and no safety risks. We want your furnace not only to work efficiently but also to operate safely for you and your family.
Your safety matters, and we're transparent about our safety measures. If you have concerns, our technicians are here to address them. Your peace of mind is our priority.
Minimizing Discomfort And Disruption
We understand how inconvenient and uncomfortable it is when your furnace breaks down. That's why at Emergency Teamwork HVAC, we're here to make things right.
Our certified technicians are trained to work fast without compromising quality. They know you need warmth, so they prioritize getting your furnace running again. When you call us, we'll arrive promptly and get to work right away.
Expert Diagnosis and Repair
Our technicians come prepared with all the tools needed to fix your furnace. They have the skills to diagnose and repair various issues. Whether it's a thermostat problem, a faulty blower motor, or a gas valve issue. They work diligently to restore your furnace. We aim to minimize the disruption caused by a broken furnace. Our technicians work carefully, ensuring repairs are done correctly the first time. They assess your furnace, considering its age and condition, and fix the root cause.
At Teamwork HVAC, we're committed to making your home comfortable again. Our quick response and expert repairs ensure you won't be left in the cold for long. Don't endure a chilly home. Contact us today for reliable and efficient emergency furnace repairs.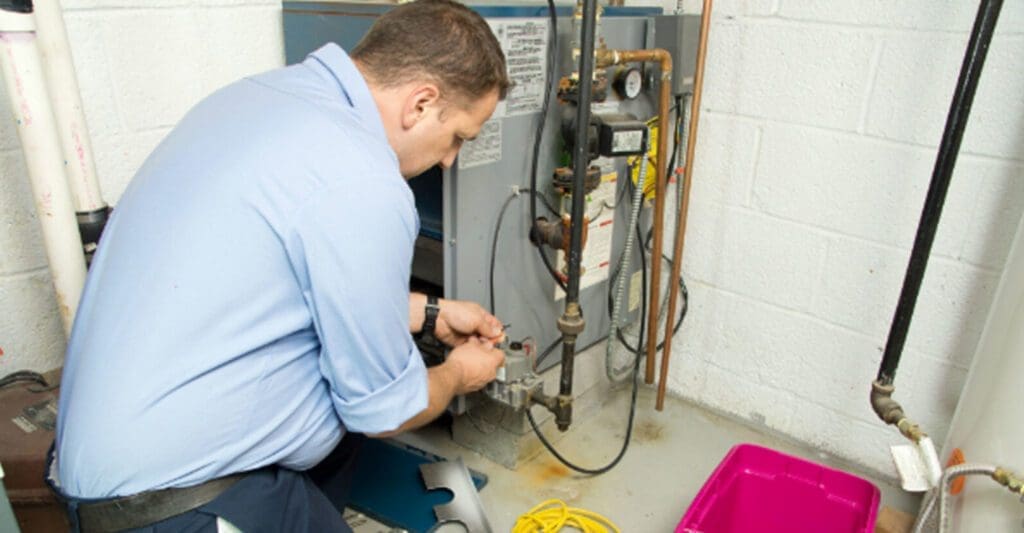 Cost-Effectiveness
We understand that unexpected furnace repairs can strain your budget, especially during emergencies. We're here to offer quality service without hefty costs. Our pricing is transparent, and we always discuss repair options upfront. We aim to provide top-notch service at competitive prices. We ensure you get great value for your money. Our certified technicians work efficiently, minimizing time and costs. They diagnose and fix furnace problems right the first time.
We also offer flexible payment plans to ease your financial burden. Unexpected expenses can be tough, so we tailor our payment options to your budget. With us, you get reliable service and peace of mind without worrying about a massive bill.
Conclusion:
Choose Team Work HVAC in Pennsylvania for efficient, affordable, and high-quality service. Don't let cost prevent you from getting your furnace fixed. Contact us for budget-friendly solutions. We'll help you restore warmth to your home without breaking the bank.